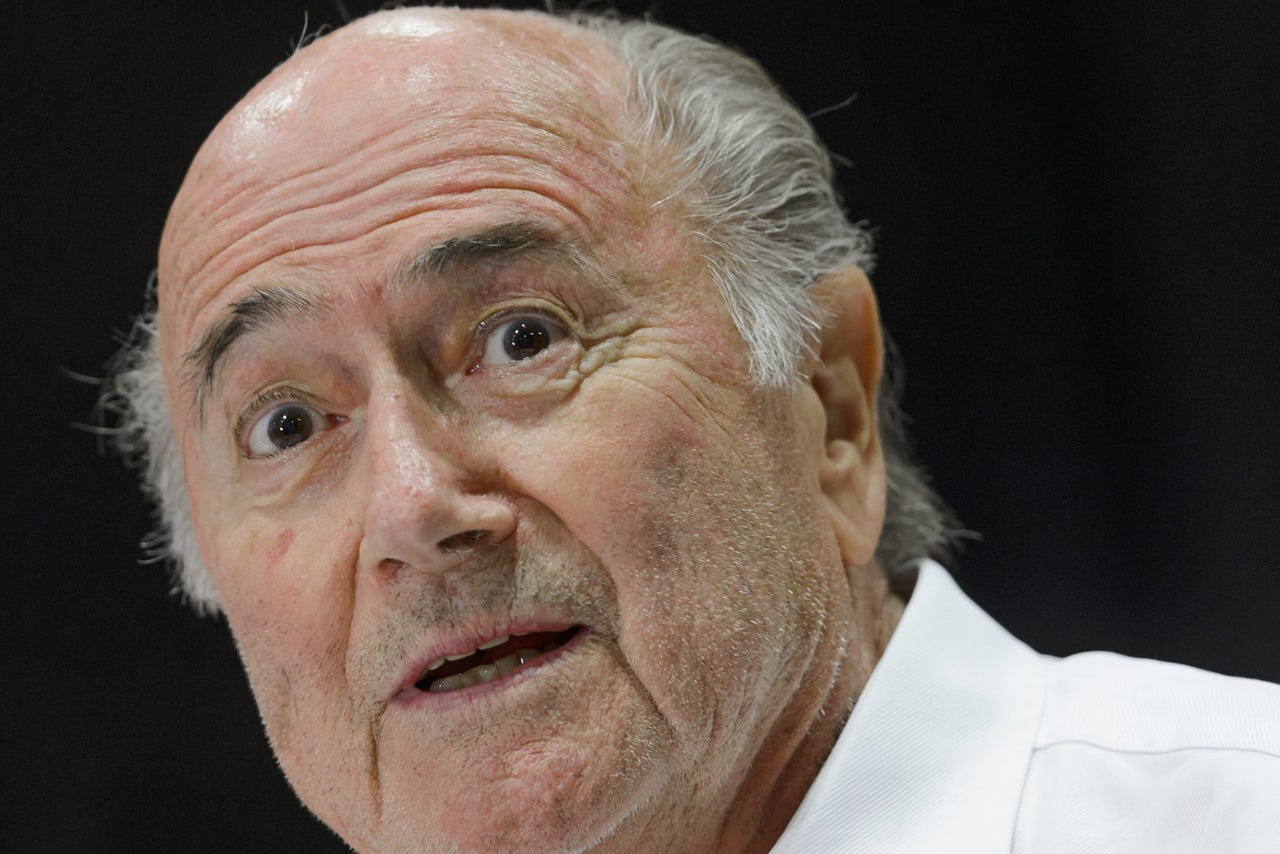 Zurich –
FIFA president Sepp Blatter should face a criminal investigation for selling undervalued World Cup television rights to Jack Warner, the governing body's former anti-corruption adviser said on Monday.
Marc Pieth, a Swiss professor of criminal law, said Blatter is a potential target in a Swiss federal investigation into 'criminal mismanagement' at FIFA.
"Blatter will have to defend himself against a kind of embezzlement allegation. This is a topic they need to discuss," Pieth said of an investigation being led by Switzerland's attorney general.
Swiss broadcaster SRF on Friday published FIFA contracts signed by Blatter from 2005, which sold the Warner-controlled Caribbean Football Union rights to the 2010 and 2014 World Cups for a combined $600,000.
Warner, a longtime FIFA vice president and Blatter supporter, licensed the rights to a company controlled by his family. He was then sold to a Jamaica-based broadcaster for a reported sum of $20 million.
The contract document appeared to corroborate Warner's claim in 2011, when he left FIFA after being implicated in bribery, that FIFA let Blatter control cheap World Cup rights in exchange for helping him win the presidential election.
Warner was charged in May in a US investigation into soccer corruption involving senior FIFA officials, although it is a separate Swiss case that could directly threaten Blatter.
"They have prima facie evidence. That means they have to open an investigation," Pieth said on the sidelines of an international meeting of federal prosecutors, which included attorneys general from the US and Switzerland.
Swiss Attorney General Michael Lauber ordered the seizure of massive amounts of data and documents from FIFA headquarters in May and June for the investigation, which originally focused on the 2018 and 2022 World Cup bidding competitions.
"The investigation here in Zurich is huge," Pieth said, comparing the two federal cases that are sharing evidence. "It's really about the whole institution (of FIFA) and what they've been doing for the last 20 years.
"There are some very intriguing things being hidden that could also lead to the former boss, Sepp Blatter."
FIFA defended the Caribbean rights deal over the weekend, claiming it required a 50-50 profit sharing between the CFU and FIFA when the rights were sold.
The TV deal was terminated in July 2011, and FIFA reclaimed the 2014 World Cup rights after Warner resigned from his position to avoid sanctions in the election bribery case.
FIFA said the Caribbean body, long controlled by Warner, "committed numerous breaches of contract and failed to meet its financial obligations".
---
---