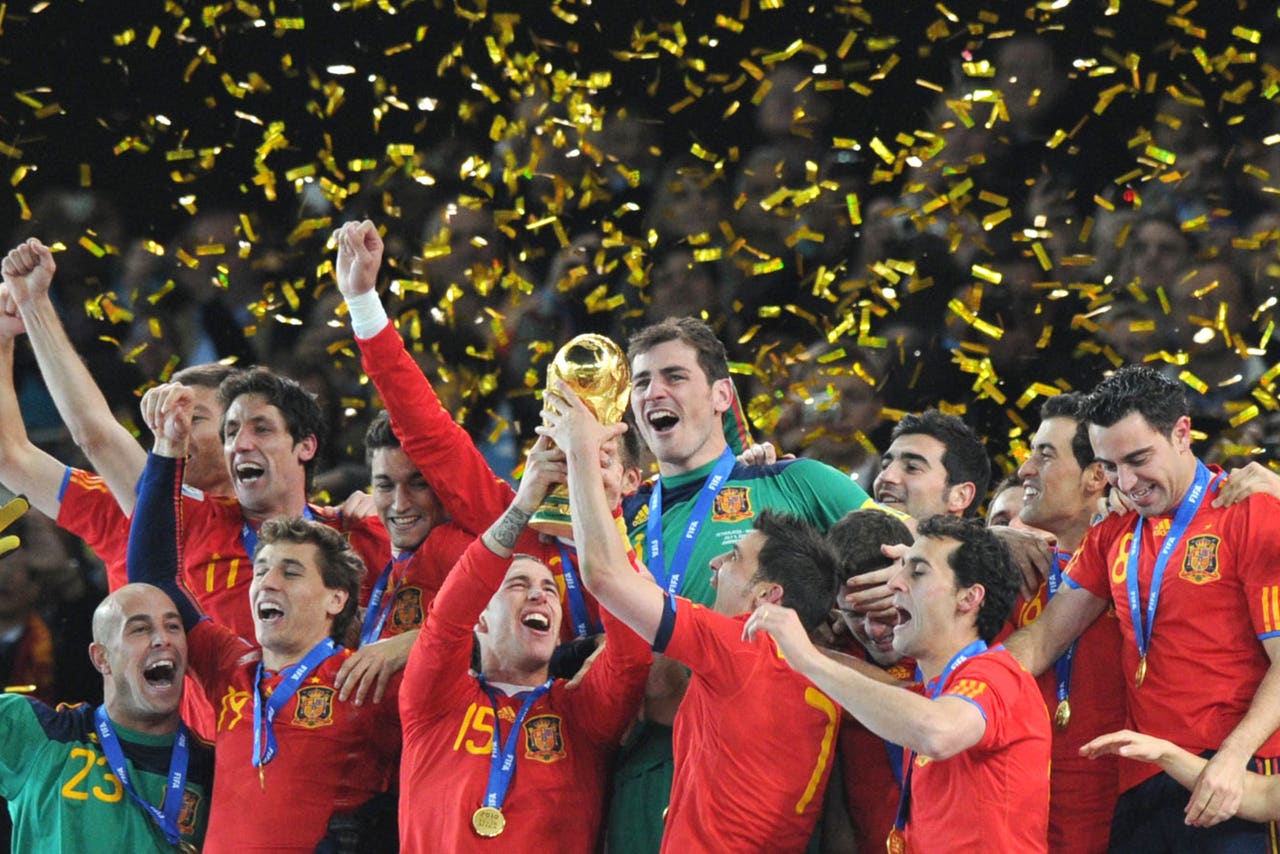 Cape Town, South Africa —
South Africa's 2010 World Cup chief organizer was one of two senior football officials named in a criminal complaint on Monday alleging corruption in the FIFA vote to decide where to host the tournament.
South Africa's main opposition party, The Democratic Alliance, said it had filed papers with police asking it to investigate the involvement of former World Cup boss Danny Jordan and former South African Football Association president Molefi Oliphant , who were involved in alleged bribery of FIFA officials to obtain the World Cup. ,
The Democratic Alliance said two people should be investigated over a $10 million payment by South Africa to Jack Warner, the former FIFA executive accused of bribery and racketeering by United States authorities and now facing extradition Is.
US officials probing corruption at FIFA say former executive committee member Chuck Blazer admitted the money was a bribe in return for Blazer, Warner and a third FIFA executive backing South Africa in the 2004 vote. Three votes were decisive in South Africa defeating Morocco.
The DA said the involvement of Jordan and Oliphant, the current head of the South African Football Association, should be investigated after both wrote to FIFA Secretary General Jerome Valcke demanding FIFA reduce South Africa's World Cup budget by $10 million Was. And sent to Warner.
"Thus it appears that Jordan and Oliphant colluded with, and were in fact involved in, the bribery scheme described in the (US) indictment and by Blazer in his guilty plea," the DA said in papers handed over to police in the Cape. appears to be central to town.
Oliphant, who is now a co-opted member of the Confederation of African Football's executive committee, declined to comment to The Associated Press, saying he "could not respond" to the allegations because he had not heard them in detail. did not see Jordan did not immediately respond to a message seeking comment.
The South African government has denied the 2008 payment was a bribe, describing it as money given to Warner's Caribbean territory for legitimate football development. But the US Justice Department alleges it was payback for three FIFA officials who supported South Africa four years ago.
There are also questions about how much FIFA's top leadership knew.
The letters, both from Jordan and Oliphant in late 2007 and early 2008 respectively, asked Valcke, FIFA president Sepp Blatter's deputy, to arrange for FIFA to send $10 million to Warner.
In June, FIFA said that Valcke was not responsible for making the bank transfer to Warner and that it was done by Julio Grondona, chairman of the world body's finance committee at the time. Grondona passed away last year.
Valcke was suspended by FIFA last week over unrelated allegations related to the black marketing of tickets for the 2014 World Cup.
FIFA President Blatter also attended a meeting in 2007 with the then President of South Africa, Thabo Mbeki, over $10 million. FIFA said that Blatter was only being updated by Mbeki about the decision to award Warner $10 million, and that he was not involved.
---
---