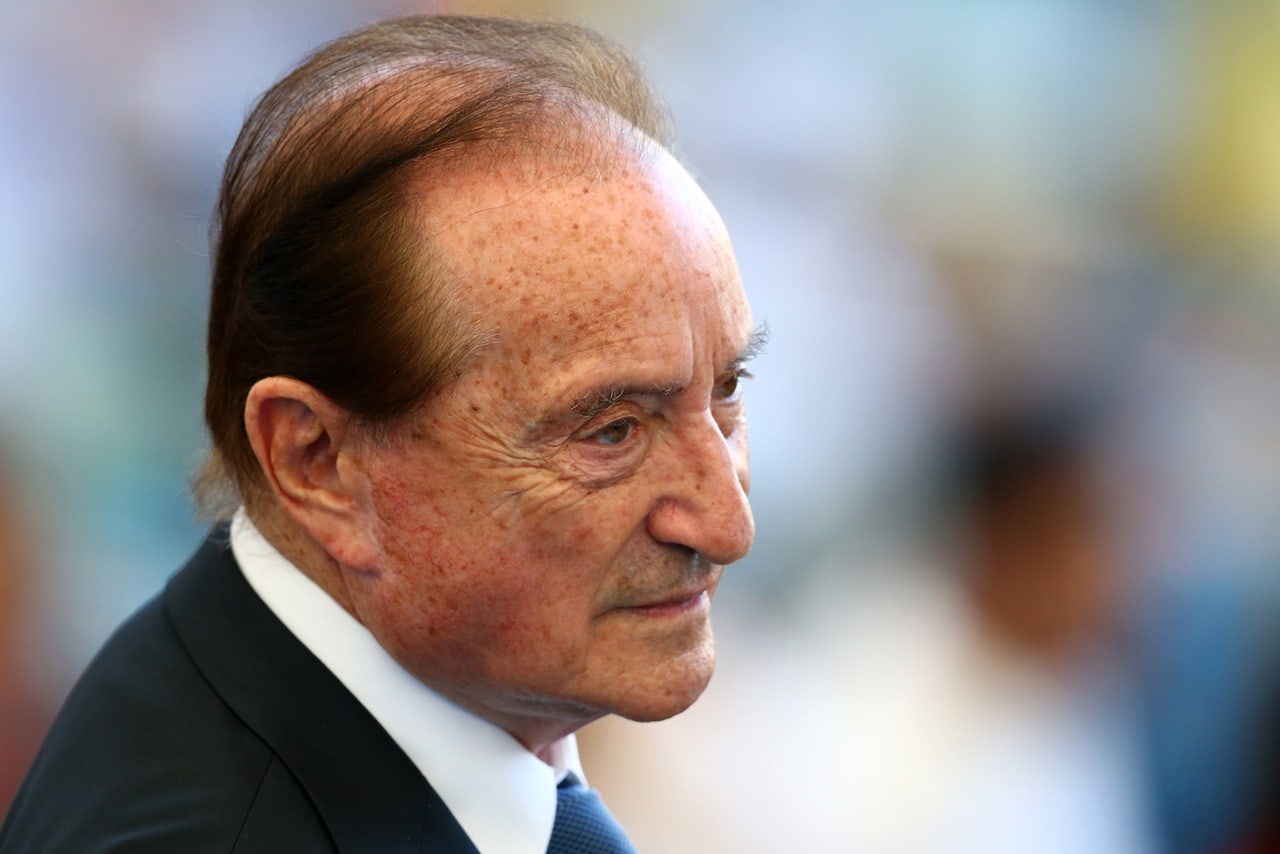 Bern, Switzerland —
Swiss authorities on Thursday approved a US request for the extradition of former FIFA vice president Eugenio Figueiredo, who is accused of obtaining US citizenship through bribery and fraud.
Switzerland's justice ministry said the 83-year-old Uruguayan native had 30 days to appeal the verdict.
He was among seven football officials arrested on 27 May in an early-morning hotel raid in Zurich, two days before FIFA's presidential election.
Detained in a Zurich-area prison, Figueredo faces a 20-year sentence for fraud.
"Figueredo is accused of receiving millions of dollars in bribes from a Uruguayan sports marketing company in relation to the sale of marketing rights for the Copa America tournaments in 2015, 2016, 2019 and 2023," the Swiss ministry said.
"Figueredo is also accused of fraudulently obtaining US citizenship by submitting false medical reports in 2005 and 2006," the statement said.
Citing mental incapacity, he was exempted from the English language and civics tests to obtain citizenship.
"Figueredo submitted documents explaining his mental disability, which erroneously stated that he had severe dementia," the Swiss ministry said.
His term on the FIFA Executive Committee was due to end on 29 May. FIFA has since suspended him from all football duties.
Figueiredo became president of South American football body CONMEBOL in 2013 after his predecessor, Nicolas Leoz of Paraguay, resigned to avoid FIFA sanctions for taking kickbacks from a marketing agency that sold World Cup broadcast rights.
Leoz is among 14 soccer and marketing executives indicted by the US Justice Department in May for allegedly being involved in "more than $150 million" in bribery that involved the World Cup and continental tournaments in the north and south. was linked to the hosting and broadcast rights. America. Four more men had guilty pleas.
US authorities applied for Figueredo's extradition in July.
Five more people detained in Switzerland are awaiting a decision from the Swiss Ministry of Justice after extradition hearings by Zurich police in recent weeks.
---
---