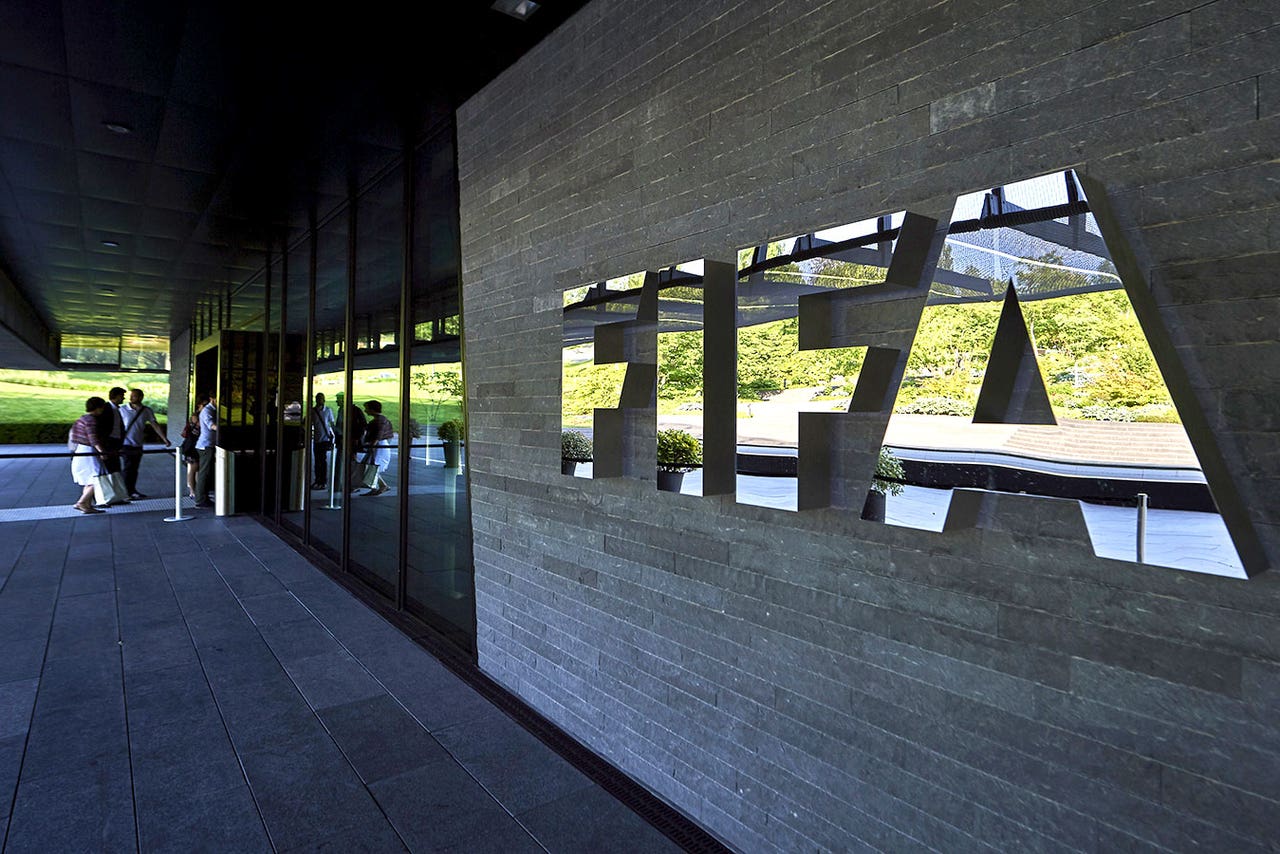 Geneva —
Federal prosecutors probing corruption in international soccer are to hold a joint news conference in FIFA's home city.
Lauber's office said Tuesday that US Attorney General Loretta Lynch and her Swiss counterpart Michael Lauber will give an update on their cases on Sept. 14 in Zurich.
Swiss authorities said in a statement, the news conference will explain the 'situation of the two criminal proceedings'
Lynch is scheduled to visit Zurich for an annual conference of federal prosecutors, which is being hosted by Lauber's department this year.
His US case alleges widespread bribery, fraud, money laundering and racketeering in the award of hosting and broadcasting rights for the World Cup and other international tournaments.
FIFA was rocked on 27 May when Swiss federal police arrested seven officials, including FIFA vice-presidents from the CONCACAF and CONMEBOL regions, in an early-morning raid on a luxury hotel in Zurich at the request of the US authorities.
He was among 14 football and marketing executives named in the US indictment that day. Four more men – including Chuck Blazer, by 2013 the most senior American in world football by 16 years – had their guilty pleas revoked.
The Swiss case focuses on possible money laundering during the bidding competition for the 2018 and 2022 World Cups won by Russia and Qatar, respectively.
The FIFA headquarters were raided on 27 May and a large amount of data was subsequently seized for the Swiss case, which is expected to implicate senior football officials in FIFA finance and other areas of business.
FIFA president Sepp Blatter has not been implicated in either case, though is a possible target in both, Lauber and US officials have previously confirmed.
Blatter is due to step down next February after nearly 18 years in office. He announced his plans to resign on 2 June under pressure from the corruption cases.
Lynch and Lauber will also share a stage earlier on Sept. 14 at the inaugural session of the four-day International Association of Prosecutors event.
Lauber will host a session titled 'International cooperation (white-collar crime, money laundering and corruption)' with Lynch and federal prosecutors from the UK, France and Russia.
His news conference will take place at the same hotel that hosted representatives from CONCACAF and CONMEBOL during the week-long FIFA congress in May that elected Blatter two days after the raid.
---
---